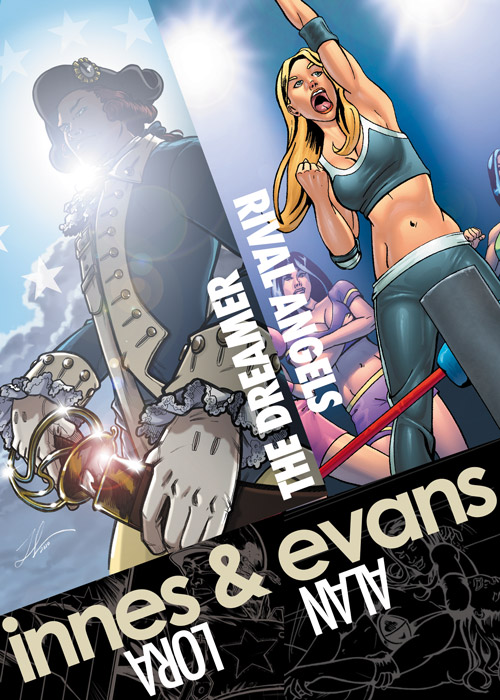 Lora Innes


Lora Innes's romantic, time-travel adventure comic about the Revolutionary War, The Dreamer (IDW Publishing), has been nominated for three Harvey Awards, a CYBILS Award, and is the recipient of the S.P.A.C.E. Prize. The Dreamer Volume 1 is now in its second printing, and Volume 2 was released in November 2011. You can read the comic online at www.thedreamercomic.com where it updates weekly.

In addition to The Dreamer, Innes co-hosts the Paper Wings Podcast, an educational show for aspiring comic creators.

Currently she is writing and producing three graphic novel tie-ins for the upcoming Civil War television mini-series, To Appomattox, starring Rob Lowe, Will Patton, William Peterson, and Richard Dreyfuss. The first of Innes's books will release in conjunction with the show's airing July 2013.

Alan Evans
Alan Evans is the creator and artist of the #1 wrestling webcomic, Rival Angels. Rival Angels began in 2007 and has become a hit with critics, fans and professionals having been nominated for such awards as Best Comic, Best Long Form and Best Character.

In addition, he's done spot illustration work for several wrestling companies and flatting work for The Dreamer, DC, Hi-Fi Color Design, Digital Webbing and many other independent studios. He loves drawing backgrounds, likes riding his bike and is also a fan of characters with the name, "Alan."

Visit Alan online to check out his latest work, including Rival Angels at RivalAngels.com.